The new Nireeka Prime Fat E-Bike not only comes with thick tires, but also with a lot more power under the hood. Since e-bikes have generally been the most popular ways of transport in urban areas in recent years, Nireeka is now building another electrified bicycle which is build like a hight grade vehicle.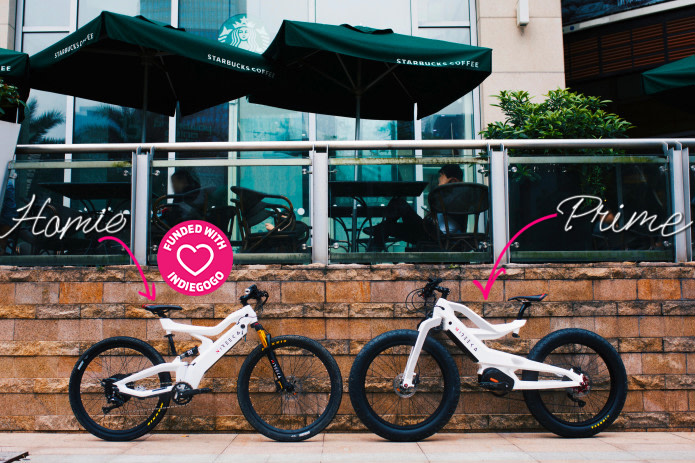 80Km range, 60kph max speed. Have all you want from an fat ebike in one package!

IndiGOGO
Mixture of bike and motorcycle
E-bikes have become an integral part of the next level cities. So it is hardly surprising that Nireeka Prime is added. Although the brand looks US it's based in China which makes manufacturing a lot easier for them. Nireeka is known for their first bike the Homie which they also launched at IndiGOGO.
Although the Nireeka Prime has thicker tires and no suspension , it still looks great. The frame was designed by Max Shojaie. By using special materials Nireeka was able to lower the weight to about 26 kg . Nevertheless, the style of the Prime lies somewhere between the e-bike and the e-motorcycle, which is why the thick tires look great on it.
The Nireeka Prime is powered by an M620 ultra mid-drive motor from Bafang. The "Monster" delivers a whopping 1000 kW and a torque of 160 nm. It accelerates up to 60 km/h . It offers 2 support modes. The first is based on the ride and the second on the torque. In addition, depending on the mode, adjustments can still be made. The electric bike can cover a maximum of approximately 80 kilometers .
Nireeka Prime conclusion
The Nireeka Prime looks amazing and is definitely a bike we could use for our daily rides. The thick tires make it also a great bike to take out for a spin in the dunes or a forrest.