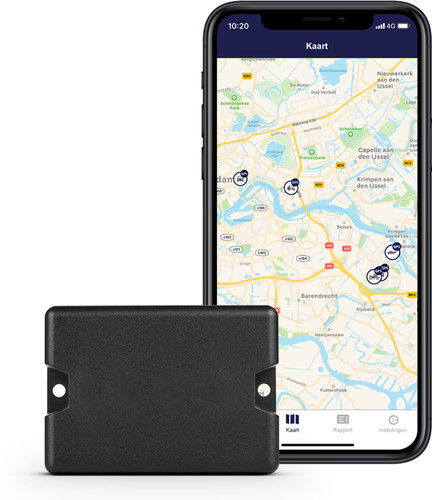 The GPS Tracking app make it easy to see where you've been and will send you a message when you bike gets moved when it shouldn't. This app is designed for Android, iOS and desktop making it easy to track your fleet wherever you are.
Whats included in the package?
The GPS Tracker with a battery life of 3 years
Hardcover
Internal rubber sealing for waterproofing
Double-sided 3M adhesive strip to secure the GPS Tracker
Manual for installation
Free smartphone app for Android, iOS and desktop
GPS Tracker
No, you just pay the purchase price and that's it. We keep the software running, update the tracker and app.
Loca works throughout Europe + 70 countries outside Europe. Click here to view our GPS tracker coverage.
You can track everything you can stick the tracker to, this can be an electric bike, electric scooter or even your car or that special box you are sending to the other side of the world.
The battery life depends on the set frequency (standard 1x per day) and external factors such as weather conditions and signal quality. You can select multiple track frequencies but that will decrease the battery life of your GPS tracker.
| | |
| --- | --- |
| Frequency | Battery life |
| 1 | 3 year |
| 2 | 1.5 years |
| 4 | 9 months |
| 6 | 6 months |
| 8 | 4,5 months |
| 12 | 3 months |
| 24 | 1.5 months |
You can easily switch the frequency per day in the app, so you will conserve battery life and only track when needed to.