Brand: Boosted Boards
Boosted Rev for Canada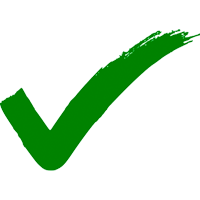 Follow your package via tracking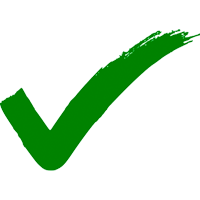 Customer support without chatbots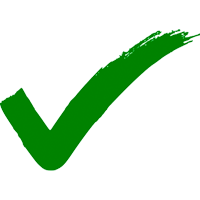 Free shipping on orders over €500
$2199
Order today for delivery around December 3.
This product only ships to Canada with free shipping via UPS!
Aside from its substantial safety features, exceptional usability, and sterling tech specs, the Boosted Rev is, above all else, an out-and-out joy. Quite possibly the best electric scooter ever made.
Top speed: 32km/h
Range: 32 km
Highlights: Best design on the planet, vehicle grade commuter, dual motors.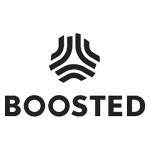 This item is part of a liquidation sale of Boosted. Sold at the buyer's own risk and peril, without warranty against hidden defects. It is brand new and checked for defects before shipping. We offer a 14 day exchange to support any issues on arrival to make sure you always receive a working product. We also have Board and Rev spare parts available! More info.
Product Features
Boosted Rev Pushed To The Limits
There's a new way to get there
Boosted Rev is a true blend of iconic design, vehicle-grade safety, and durability. We custom-built and manufactured every component, incorporating our proprietary powertrain technology to deliver the unbeatable performance and quality our riders expect. We've thought through every aspect of Boosted Rev, putting ease-of-use at the forefront of every design decision. The simple, intuitive Throttle Wheel allows for one-handed acceleration and braking with the roll of your thumb. The distinctive frame geometry, ergonomic handlebars, and wide, custom-designed tires makes Boosted Rev remarkably stable so you feel confident and safe no matter what lies ahead. A dual-motor drive will power you uphill and give you secure electric braking on the way down. It's the no-wobble, no-hassle, vehicle-grade scooter that's too good to share.
Additional information
General
Brand: Boosted Boards
Weight: 20 kg
Length: 111 cm
Width: 60 cm
Warranty: 24 months
App Support: Android, IOS
Supported Weight: 110 kg
Model Year: 2019
Ride Modes: 3 ride modes
Max Persons: 1 person
Waterproof: Not

Motor
Topspeed: 40 KM/H
Motor Watt: 1500 watt ( 2x 750 watt)
Motor Type: Hubmotor
Hill Climb: 25%
Motor Position: Front wheel, Rear wheel
Throttle: Full throttle

Wheels
Wheel Size: 228mm
Wheel Material: Pneumatic (air-filled)
Terrain: All Terrain

Brakes
Regenerative: Yes
Braking System: Mechanical Disc Brake
Brake Locations: Back, Front

Battery
Range: 20-30KM
Battery Capacity: 370Wh
Detachable Battery: No
Charge Time: 3h
Battery Position: Inside frame
Air travel: Not allowed on aircraft
Battery Type: Lithium-ion
Fast Charger: Optional

Share your experience below!