No Need for More Speed with the Apollo Pro
Apollo Pro comes with two high-efficiency brushless motors – one in the front and one in the rear. Each motor boasts 1000W of power with 1200W of peak output. This translates into a top speed of 65 KM/H (40 MPH) and the ability to climb 40 degree inclines with ease. The Pro reaches 25 KM/H in 2.8 seconds and 40 KM/H (25 miles) in 6.1 seconds. It easily supports riders weighing up to 150KG (330 lbs). If torque and power are what you are after, the Pro will not disappoint.
Everything is Within Range
With a 52V 22.5aH battery powered by LG cells, the Apollo Pro offers 90-110 KM (68 miles) of range while riding in eco mode. When in full power mode you can expect approximately 90 KM (56 miles) of range. When the battery does eventually need a re-charge, you will find two charging ports to speed up the process. A single charger will take 10 hours to fully juice up the Pro, while two chargers will cut that time in half. A fast charger is also available for purchase, further reducing the charge time to 4-5 hours.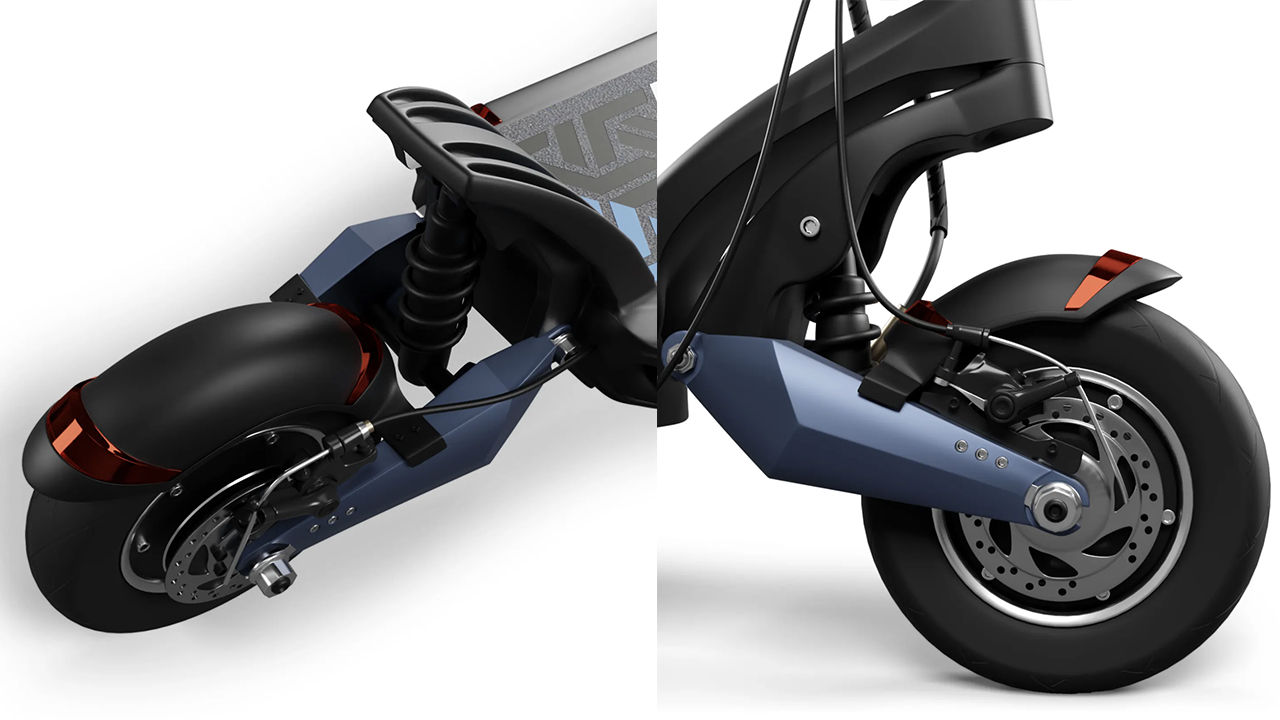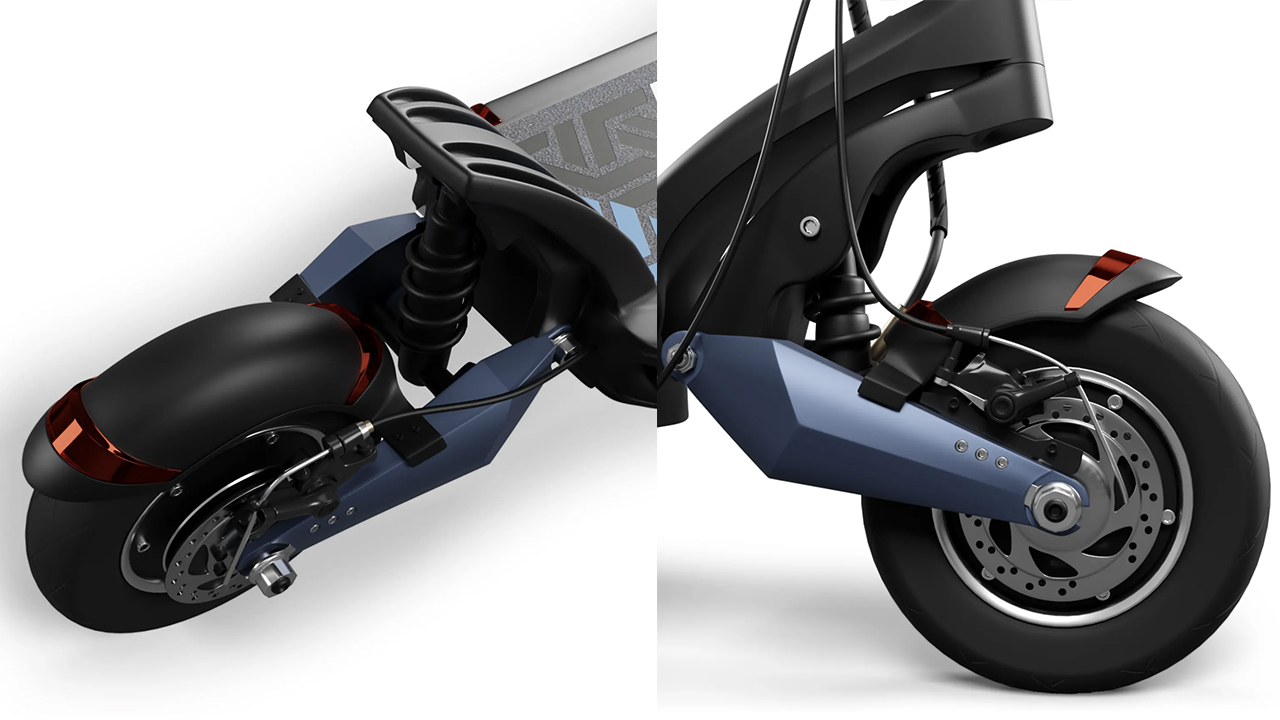 High Performance Demands Higher Safety
A beast of a scooter that is the Apollo Pro, demands equally robust brakes. The Pro features two high-performance disc brakes and an electric re-gen brake, all adding up to an average braking distance of 5 meters or 16.1 ft. The disc brakes utilize high-efficiency callipers and come pre-adjusted by our chief engineer, so that your Pro has perfectly tuned brakes right out of the box. The re-gen brake activates when the throttle is not being pressed and works by passing a reverse current through the motor. This smoothly slows down the motor and re-charges the battery while doing so. This brake system will bring any beast to a stop – even the Pro.
Ultimate Riding Comfort
Apollo Pro is by far the most comfortable scooter you will ever try. Featuring dual coil-over-air shock absorbers, one in the front and one in the rear, you will glade over rough terrain and city potholes with absolute ease. In addition, 10-inch pneumatic tires will further cushion any impact to the scooter. Whether you are looking for an off-road warrior or simply want to cruise city streets with no concern for comfort, the Pro will over-deliver in both cases.
Command Centre at Your Disposal
Stay in-the-know with key riding statistics such as speed, distance, battery charge, and more. The Pro comes with a number of configurable settings too – choose between kick-and-go or instant acceleration. Turn on cruise control for longer rides. Choose acceleration strength or switch between imperial and metric systems. In other words, configure the Pro to make it your own.
Get to know more about the Apollo Pro
Want to know more of the technical details of the Apollo Pro? Read our excessive knowledge-base on help.ridefatdaddy.com.