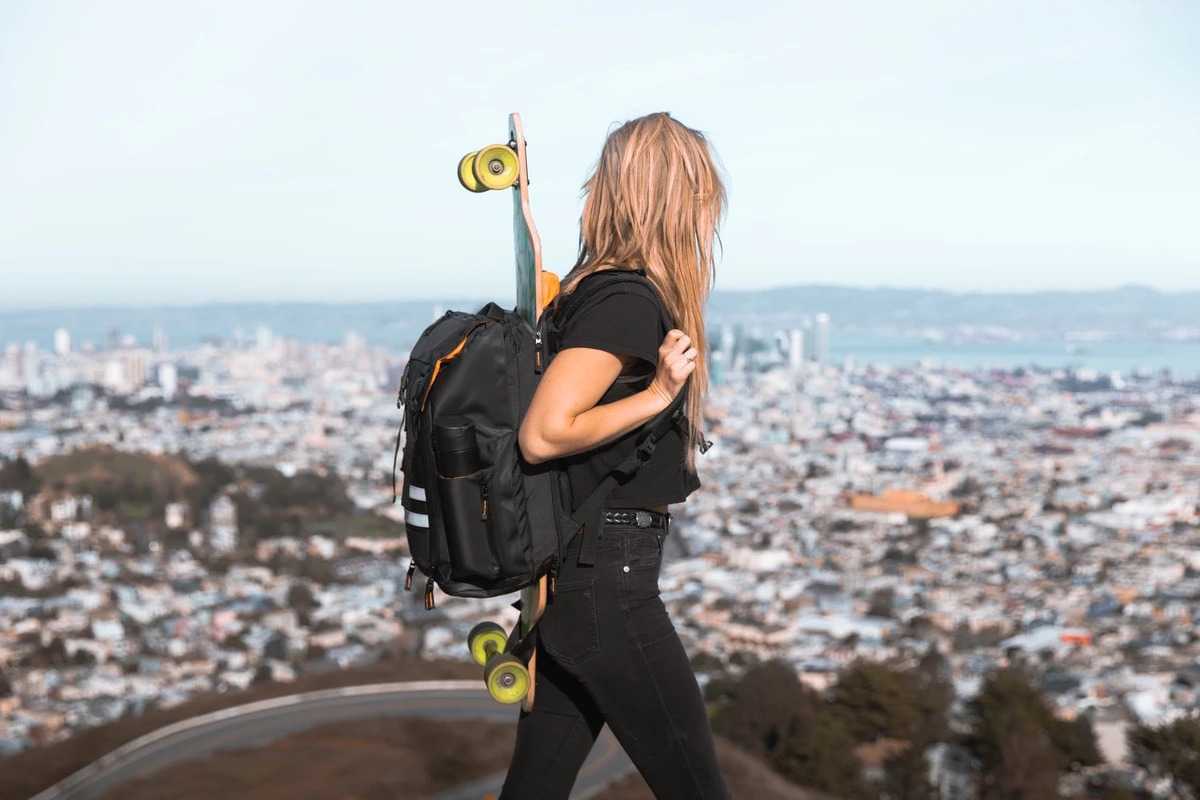 ATSA Everyday® Esk8 backpack is designed to carry your skateboard and Everyday-Carry essentials.
Esk8 & Everyday Carry
ATSA thinks it's a waste that most Esk8 backpacks don't get used enough. So they designed their backpack to be versatile, it works whether you're meeting a client or skateboarding on a weekendtrip. The subtle yet sophisticated design fits right in wherever you are and whatever you do.
As far as skateboarding goes, that means carrying your (full-face) helmet, remote, shades, water bottle, selfie stick, spare battery, a change of clothes and of course your (electric) skateboard tested up to the size from a Boosted Board to a Kaly 2.0.
For your Everyday Carry (EDC) essentials, ATSA designed clever storage solutions for your work laptop, tablet, a unique webbing system for tools, chargers, power banks and even an RFID-block compartment to protect against data theft.